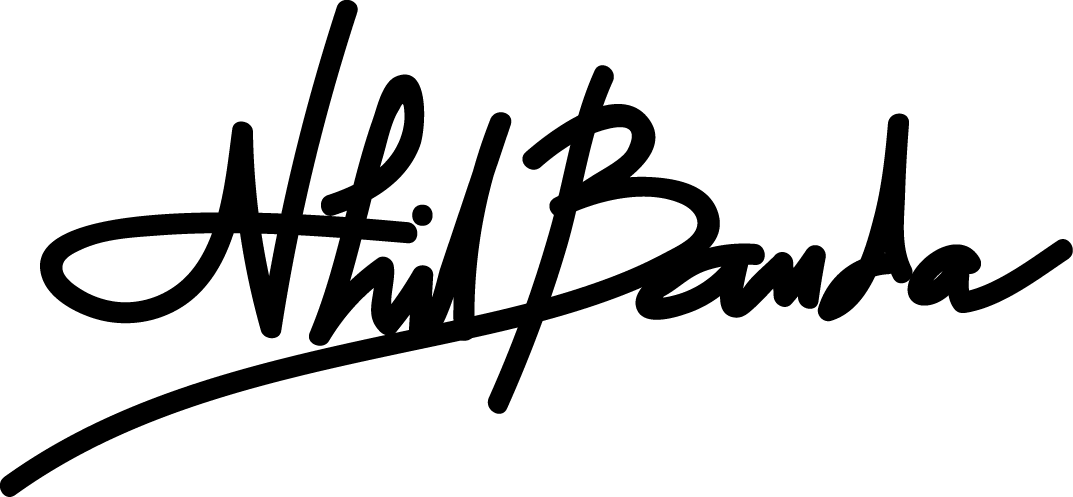 Ronilo "Nhil" Banda fell in love with Performing Arts when he was young and thought he would grow old acting, dancing and singing on stage. However, during his one-week stay in New York City in 2014, he was able to visit several advertising agencies and was greatly amazed by the work that they do. He soon realized that he wanted to work in a creative environment and focus on visual identities and brand communication. This realization made him decide to take art classes, allowing his creative skills in digital art to bloom.
Nhil graduated summa cum laude at

Brigham Young University—Hawaii

 with a degree in Communications and Humanities, a minor in Theater, and certificates in Graphic Design and Strategic Communication. As a student, he worked as a Graphic Designer at the

Polynesian Cultural Center

in Laie, Hawaii, and was an integral part in creating vintage Hawaiian-themed signs and posters for the then-newly established Hukilau Marketplace.
A day after graduation, he flew to West Palm Beach, Florida and immediately worked as a Marketing and Design Intern for a local tech startup. After finishing his internship, he was offered a design job for a branding and marketing agency,

ModernMarca (formerly LoSoMo Inc.),

 helping both corporate and personal brands build their look and voice in their respective markets.
Aside from his passion in advertising and creative marketing, he also enjoys public speaking and editorial fashion photography. Some of his heroes are Debbie Millman, Chase Jarvis, Austin Kleon, Jeremy Scott, and Nigel Barker. When Nhil is not busy working on branding guidelines and websites, you will most likely catch him reading non-fiction books or watching Modern Family on Netflix.
Have a question you'd like to ask? Kindly fill up the form below.